The Vision Show 2018 Startup Companies:



Judges: Julian Counihan, Partner, Schematic Ventures; Vivjan Myrto, Managing Partner, Hyperplane Venture Capital; Steven Wardell, Director, Imaging, ATS Automation and AIA Vice Chair.
2018 Finalists

Fastree3D
Fastree3D is developing a new generation of LiDAR which can eliminate false positive and false negative. The proprietary solution enables safe and intelligent automation for vehicles and machines, thanks to recognition and location of fast moving objects in real-time. Fastree3D's target is to provide a robust solution (solid-state), resistant to multi-camera interference for less than 250 Euros by leveraging the scalability of their CMOS flash LiDAR technology.


Logograb
LogoGrab provides a logo recognition API to detect company logos in large volumes of images and video. LogoGrab has been independently benchmarked as having the highest hit rate, precision and speed on the market. They currently license their technology to industry leaders in diverse sectors.

WINNER: Photius
Photius is creating disruptive inspection and mapping solutions for infrastructure and construction management. Their sensor technology, Ximera, is a three dimensional (3D) measurement system that combines photogrammetry, laser scanning, and structured light measurements. Sensors based on Ximera measurement methods will provide the range, accuracy, and speed of a laser scanner, but at 10X lower cost than current devices. The technology will provide real-time range and orientation information about the surface under inspection to the host platform, which enables autonomous navigation without additional payload weight or power consumption.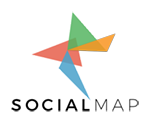 Socialmap
Socialmap is a social behavior intelligence platform for Education and Workplace Settings, which helps improve your user engagement and team productivity through insights into their "collective engagement" in trainings, meetings, research, and other business interactions.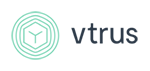 Vtrus
Vtrus Inc. is developing autonomous robotic inspectors that can quickly extract information out of the analog world. Their first product, the ABI drone can be rapidly deployed on a site that needs to be monitored. Vtrus' technology enables safe robotic navigation even on indoor spaces as it instantly builds high quality 3D maps to avoid obstacles as it moves towards points of interest. The maps in turn are used to track the motion of the drone in space without the need of external infrastructure. This enables stable flights, accurate positioning within the points of interest to capture data of high quality, and reliable landing at the charging station for continuous operation.