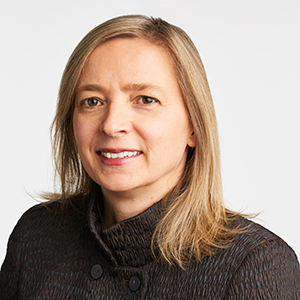 Helen Greiner, Robot Visionary
Tuesday, April 10, 2018 at 9:00 am
Helen Greiner is a co Founder of iRobot Corporation and Founder of CyPhy Works. In 1990, she co-founded iRobot Corporation [NASDAQ: IRBT] and served as President and Chairman until 2008. iRobot Corporation is the most successful mobile robot company in the world with more than 15 million Roomba ™ vacuuming robots delivered to date.
Recently Endeavor Robotics was spun out of iRobot to focus on the military market with the PackBot ™ and SUGV ™ tactical mobile robots. CyPhy Works delivers persistent drones for military and industrial applications.
Ms. Greiner received a BS Mechanical Engineering and an MS in Electrical Engineering and Computer Science both from MIT and honorary Phds from both WPI and Clarkson. She has been honored as a demo god, best leader, pioneer, global leader of tomorrow, young global leader, entrepreneur of the year, innovator of the next century, national academy member, presidential advisor, and good housekeeper!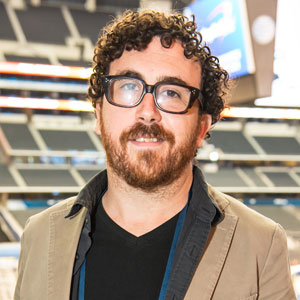 Diego Prilusky - General Manager, Intel Studios
Wednesday, April 11, 2018 at 9:00 am
Diego Prilusky is general manager of Intel Studios, overseeing the technical and creative direction and day to day operations of the immersive media studio in the Los Angeles area. This includes driving innovation and adoption of volumetric video technologies and production techniques, as well as the business and partner strategies required to achieve the Studio's growth and profit objectives. Prilusky has a deep background in product design, film making, animation, and visual effects. Prior to Intel, Prilusky was co-founder and VP of product at Replay Technologies, a technical pioneer in large scale volumetric video capture for live sports. He was responsible for product strategy and key partner roll-outs that ultimately led to Replay's acquisition by Intel in Q1 2016. Prilusky also held creative leadership roles at Framestore CFC in London and Ilion Animation Studios in Madrid where he designed and created visual effects and animation for feature films. Prilusky holds a Master of Design from the Bezalel Academy of Art Design in Israel as well as a BS in Computer Science from the College of Management Academic Studies in Israel. He has multiple Sport Emmy award nominations and won the 2015 award for Best Technology.
---
Keynote talks are open to all registered attendees and exhibitors free of charge. You'll need your show badge to gain entrance. We anticipate a large audience for each exciting talk, please allow yourself enough time to get in and get seated.
Located in the Hynes Convention Center Room 302