Shenzhen Can-Rill Technologies Co., Ltd.
Room 202, #A Building, Xinlong TechnoPark
No. 50 Fentang Road, Fuyong Street, Bao'an District
Shenzhen, Guangdong 518103 China
http://www.canrill.com/
Proud Member of: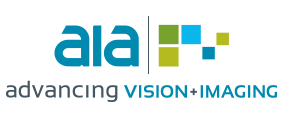 "Can-Rill Optics" has been in operation for almost a decade. During this time, we have become the largest Telecentric lens manufacturer in China. We are providing full series of lens such as Full Field lens(support to 29M camera) with high magnification, 1' inch telecentric lens, high resolution telecentric lens and other series. By invest millions per year, we bring the experts in this field together and build different factories to optimize our supply chain in order to fulfil international standards for the products that we are making.
Products / Services
Application Specific Machine Vision Systems
Optics/Lenses/Filters
Vision Systems
View All Exhibitors